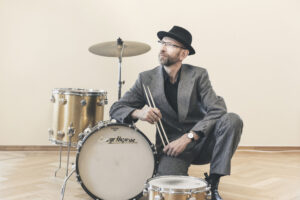 Tor on drums and percussion in addition to timpani, signal generator, drone commander and church organ.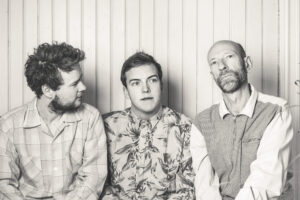 Håvard Aufles – piano, Bjørn Marius Hegge – bass, Tor Haugerud -trommer.
This is a new trio which play contemporary jazz, featured the compositions of the young piano player, Håvard Aufles. We are ahead of the first tour with the band, in Midt-Norge (middle of Norway).